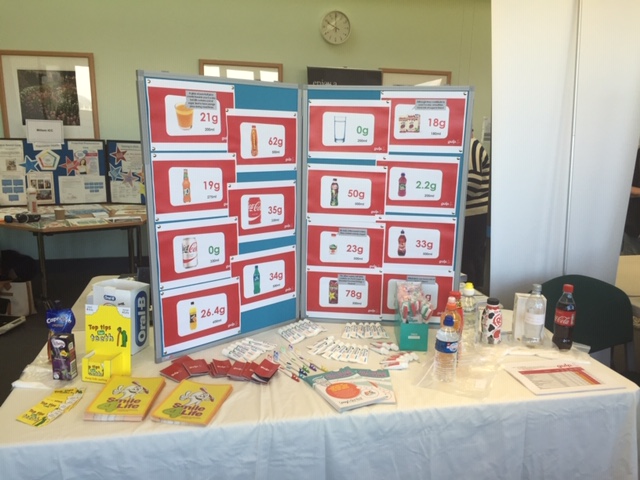 The Give Up Loving Pop campaign was pleased to support the Millom BeWellFest today on 6th April, a free community health & wellbeing event held at Millom Network Centre, Copeland.
The event was attended by a record turn out of 337 residents and organised organised by Millom Rotary in partnership with the Millom Integrated Care Community and Cumbria County Council.
Millom Be Well Fest is an annually held event which offers members of the public the opportunity to discuss any health matters alongside a range of fun-filled activities. The broad aim is to encourage people to have positive conversations about their health. Alongside GULP, there were many more activities and serves available including free health checks, healthy eating advice, arts and crafts activities and more.
Maria Hewitt, Community Development Officer, Cumbria County Council said:
"Local health issues include oral hygiene, particularly amongst children, obesity and type 2 diabetes, so we were pleased to be able to display GULP banners and concertina information leaflets to raise awareness and make people think twice about what's in fizzy drinks. We used 'drain your drinks' sugar displays, were able to give away 100 free toothbrushes and toothpaste, and also printed off sugar content posters courtesy of GULP. Fizzy drinks were not on sale at the event either!"