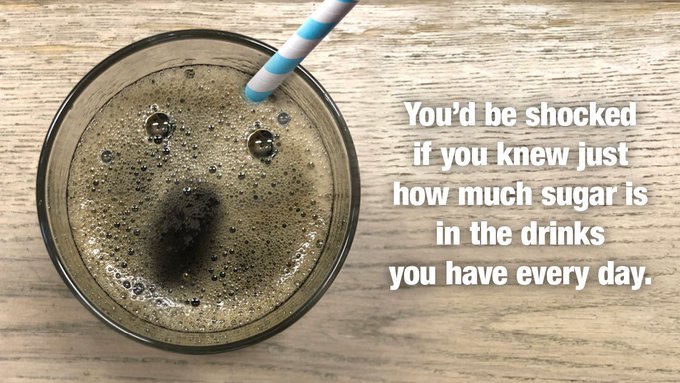 Happy new year! We are looking forward to another exciting year for the GULP and Kind to Teeth campaign, with lots of exciting campaigns and resources planned over the next twelve months – and what better way to kick off 2020 with Sugar Awareness Week, focusing on the sugar content of soft drinks!
---
Sugar Awareness Week (20-26th January) is coordinated by our friends at Action on Sugar and provides an opportunity to celebrate the success of food industry, government and NGOs' progress so far, and discuss the future for sugar and calorie reduction and its place in the government's Childhood Obesity Plan.
This year's theme is 'What's in your drink?'. We drink a variety of drinks throughout the day, but do you know how much sugar is in them? Do you think about drinks when we think about your daily sugar intake? How easy is it to find out the sugar content?
Many drinks do not have nutrition information available at point of choice or anywhere else for that matter. It is even more shocking that when there is, it reveals unnecessarily high levels of sugar and calories. Action on Sugar have produced a handy poster for local events and schools to help raise awareness of how the sugar content of drinks consumed across the day can push us over our reference intake of free sugars, as well as other campaign materials. You can access these here. You can also join in the conversation on social media by using the hashtag #SugarAwarenessWeek.
The Give Up Loving Pop campaign is pleased to support this year's Sugar Awareness Week, and you can find out how to drink less sugar on our website by checking out our resources page.