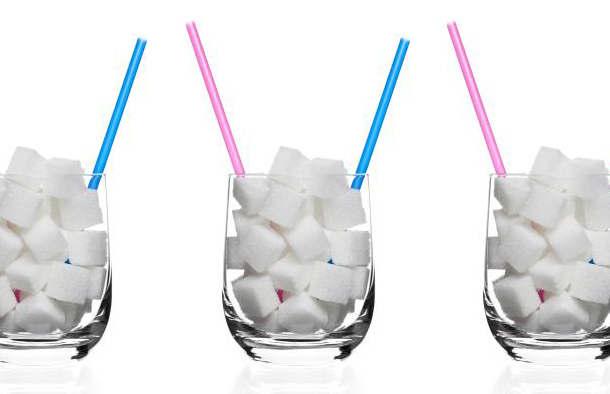 The Children's Food Campaign has today published a tool that allows people to view the impact a sugary drinks duty could have in their local area. The figures, available on www.childrenshealthfund.org.uk, show that the introduction of a duty on sugary drinks could reduce cases of diet-related diseases by tens of thousands, as well as save the NHS and public health budgets in England £300 million over twenty years.
Soft drinks are the largest single source of sugar for children aged 4-10 years and teenagers. The research, published in association with University of Liverpool academic Brendan Collins and Food Active, shows that if the government introduced a 20 pence per litre sugary drinks duty in England, then the impact nationally over twenty years could be to:
reduce the cases of diabetes by just under 50,000
prevent almost 9000 cases of bowel cancer
reduce strokes and cases of coronary heart disease by over 33,000
save the NHS at least £15 million a year in healthcare costs for treating those diseases
improve the quality of life for tens of thousands of residents.
Outside of London, the impact on obesity and calorie reduction could be greatest in places such as Slough, Manchester, Luton, Blackburn, Leicester, Birmingham, Milton Keynes, Bradford and Nottingham, which have the highest relative proportion of younger demographics who typically consume the most sugary drinks. The local authorities set to gain the most total savings and health benefits from a sugary drinks duty include Birmingham, Leeds, Durham, Cornwall, Sheffield and Bradford- due to their large populations.
Full data sources and methodology can be viewed at www.childrenshealthfund.org.uk
Malcolm Clark, co-ordinator of the Children's Food Campaign, said:
"Current taxes on foods are a mess, and don't support people choosing healthier options. A 20p per litre sugary drinks duty would save lives and money across England, and ease the pressure on NHS services locally. It is a logical, proportionate and effective measure. Using the revenue to set up a Children's Health Fund, paying for programmes to improve children's health and protect the environment they grow up in, would also ensure that this was a progressive measure, benefiting families in poverty and on low incomes."
"Public health directors in North West England and in Cardiff, as well as the London Health Commission, have publicly backed a sugary drinks duty. We hope this new research encourages public health directors across England to join their counterparts in calling for the government to introduce a new nationwide duty."
Robin Ireland, Director of Food Active:
"Just as extra taxes on cigarettes have helped to change purchasing habits and reduce smoking, adding 20p per litre onto the price of sugary drinks would encourage people to consume less and lead to improvements in quality of life. We want to see the next Government introduce a sugary drinks duty without delay."
Christine Lewis, national officer, Unison:
"Diet-related ill health dis proportionally affects lower income groups. We support the calls for a sugary drinks duty, and would like to see the money raised used for a Children's Health Fund to further tackle health inequalities and to continue supporting the great improvements in school food."
CitizensUK, the alliance of local community organising groups, state in their manifesto for 2015:
"We are calling for a Children's Health Fund to enable a step-change in early intervention. Since there is no spare money in the NHS, we are calling for a duty on sugary drinks, which will itself reduce diabetes and obesity."
Professor Damien Walmsley, British Dental Association's scientific adviser:
"A tax on sugary drinks and food is a no brainer. It's a scandal that one in eight of our three-year olds currently experiences tooth decay. It's time we tackled the problem at source."
For more information go to www.childrenshealthfund.org.uk