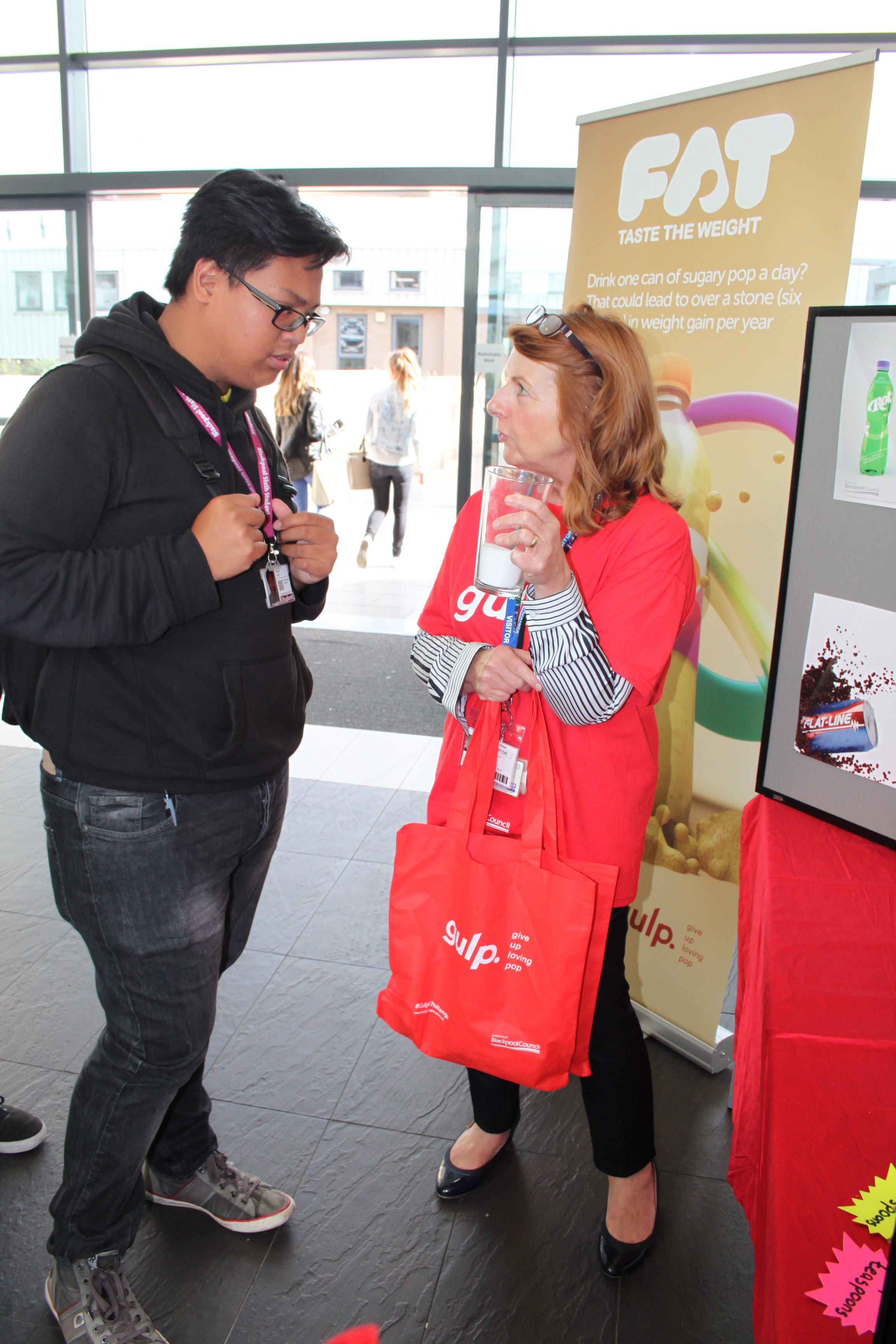 Blackpool Council, in collaboration with Give Up Loving Pop, is tackling the excessive sugary drink intake of 11-18 year olds in a bid to stop them developing multiple health complications.
The challenge comes as pressure grows on the Government to introduce a tax to sugary food and drinks in order to reduce consumption and tackle the growing obesity crisis.
Blackpool is launching a Give Up Loving Pop (Gulp) campaign encouraging Blackpool students to take part in a 21 day challenge to give up sugary drinks with the hope that they will switch to healthier drinks for good.
The campaign targets such groups as data held by Public Health England specifically highlights that it is the 11-18 year old cohort that are the biggest consumers of sugary drinks.
Awareness and education sessions are being held throughout October and November at participating high schools as well as Blackpool and the Fylde College and Blackpool Sixth Form College.
Students have the opportunity to look at the amounts of sugar in their favourite drinks and what health complications these can cause. They are also given a Gulp goodie bag containing further information and instructions on how to take part in the challenge.
Figures released earlier this year from Public Health England (PHE) show that children between 4-18 are getting 30% of their sugar intake from sugary drinks.
As a result of this, 36% of the town's 10 and 11 year olds are classed as overweight according to NCMP.
Cllr Eddie Collett, Cabinet Member for Public Health, said:
"It is important that Blackpool children have a healthy diet in order to receive all the nutrients they need to grow and develop, and prevent long term health conditions."
"This campaign focuses on educating children on the amount of sugar in sugar sweetened beverages so that they can make their own decisions regarding consumption."
"Parents are also urged to play their part in making healthy shopping choices, in the hope of seeing a long term change in culture."
Click here to find out more about Blackpool Council's Give Up Loving Pop campaign.