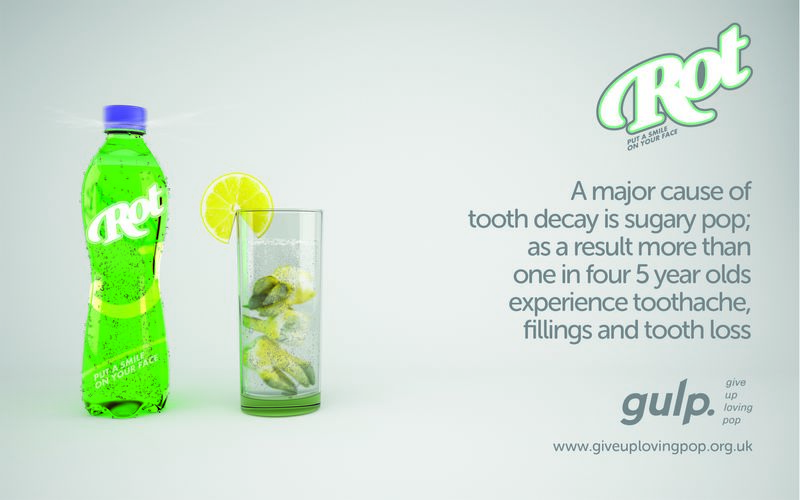 New data published this week has found twice as many children under the age of 10 receive hospital treatment for tooth decay as those treated for broken arms. A study by the Royal College of Surgeons has discovered 34,205 cases of patients under 10 needing hospital treatment for dental caries in the year to March, the youngest less than a year old. A highly distressing yet wholly preventable surgery for children to experience at such a young age. Among the recommendations were to reduce consumption of sugar in the diet.
Another report published this week from the Nuffield Trust "Root Causes: quality and inequality in dental health" has highlighted the inequalities in children's dental health across England, with the North West and Yorkshire and Humberside regions scoring as the worst.. Children in Blackburn are 4 times likelier to have missing, decayed or filled teeth than children in South Gloucestershire. The percentage of 5 year olds free of dental decay in 2014/15 was lowest in the North West region, whilst the South East and Midlands had percentages higher than the national average. These statistics illustrate the North-South divide continues to exist within England. These problems are not isolated to childhood; adults in the north-east of England four times more likely to have no natural teeth than someone in the home counties. The report also found people living in deprived areas are twice as likely to be admitted to hospital for emergency dental work when compared to people living in the least deprived communities. Whilst the report did find an overall improvement in dental health, this has not been shared equally amongst deprived areas and the Northern regions of England. High sugar consumption was again named as a key contributor towards poor dental health in this report.
Also announced this week and in response to these latest figures, was a £1.5m plan to improve children's oral health in 4 local authorities in Greater Manchester by the Greater Manchester Health and Social Care Partnership. Last year, Greater Manchester spent £20m on treating preventable tooth decay in children alone. Most of the funding has been allocated to preventative work including increased prevention messages (i.e. reducing soft drink consumption and overall sugar intake) through health visitors and dental practices.
The release of these statistics also coincides with the 2nd Sugar Awareness Week from Action on Sugar, aiming to raise awareness of the health harms associated with daily consumption of excessive amounts of sugar and sharing advice on how to make more informed, healthier choices.
Poor oral health can affect children's ability to eat, sleep, speak, can lead to pain and infection and being admitted to hospital for an operation. Reducing sugar intake has been repeatedly named as one of the key preventative measures for the avoidable occurrence of the above distressing and uncomfortable situations for chidren. There is a growing evidence-base to argue consumption of high sugar drinks is significantly contributing to the prevalence of poor dental health in children in the UK. For example, dental caries are significantly more frequent in children and teenagers with high soft drink consumption patterns compared to children with low intake of soft drinks [1, 2]. And as such, the World Health Organisation recommends limiting soft drinks consumption to prevent the occurrence of dental erosion [3].
As sugary drinks as the greatest contributor to children and teenagers diets, cutting out sugary drinks is an easy way to reduce overall sugar intake to prevent poor dental health, as well as other non-communicable diseases such as obesity, type 2 diabetes, heart disease and some forms of cancer. Give Up Loving Pop helps to highlight these health harms and move consumption patterns away from high sugar drinks towards healthier choices, such as low-sugar drinks, milk and water.
To find out about our campaign and free and costed resources, follow this link and follow us on twitter @gulpNOW #GiveUpLovingPop.
Don't forget to join the conversation this Sugar Awareness Week by following @actiononsugar and @food_active and tweeting #sugarawarenessweek #actiononsugar.
References:
[1] Sohn, A., Burt, B.A. and Sowers, M.R. (2004). Carbonated Soft Drinks and Dental Caries in the Primary Dentition. Journal of Dental Research. 85 (3), pp.262-266.
[2] Skinner, J. Byun, R. Blinkhorn, A et al. (2015). Sugary drinks consumption and dental caries in New South Wales teenagers.
Australian Dental Journal.
60 (2), pp.169-175
[3] World Health Organization. (2003).
Food and Agriculture Organization. Diet, nutrition and the prevention of chronic diseases.
Geneva, Switzerland: WHO