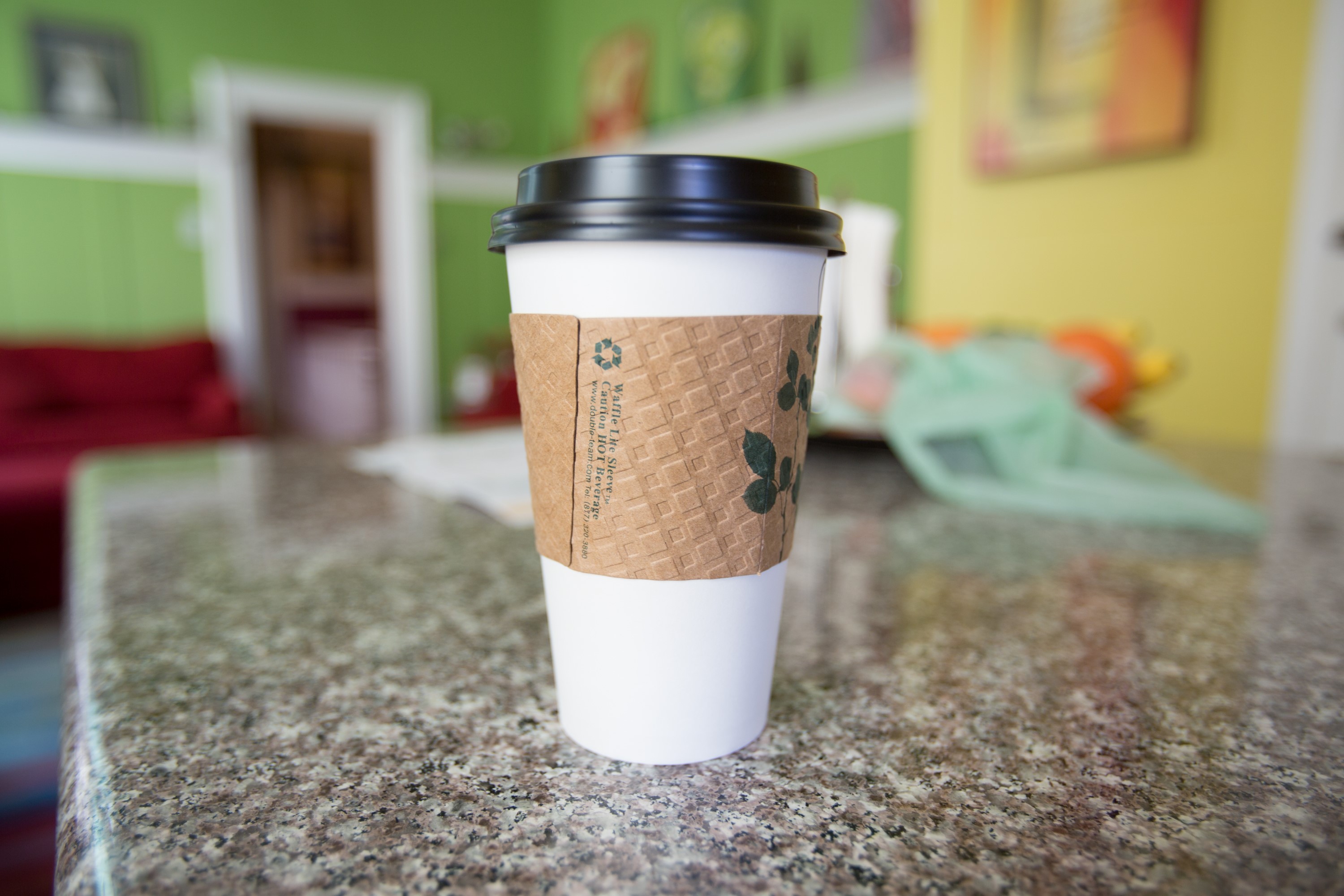 Hot flavoured drinks should be an "occasional treat" and are not for everyday consumption according to new research from campaign group Action on Sugar.
With an estimated 1.7 billion cups of coffee sold each year in the UK from over 18,000 outlets and one in five of the population visiting a coffee shop daily, Action on Sugar today warns of the dangerously high sugar content of certain hot beverages found in many high street coffee shop chains.
Despite the negative attention that the likes of Starbucks, Costa and Caffe Nero attracted last year after reports that some of their Christmas drinks were full of fat and sugar, it's clear that little has been done to rectify the situation and reformulate the drinks on their menus.
Kawther Hashem, Registered Nutritionist and Researcher for Action on Sugar said: "Coffee shop chains must immediately reduce the amount of sugar in these hot drinks, improve their labelling and stop selling the extra-large serving sizes."
Of the 131 hot flavoured drinks analysed, 98% would receive a 'red' (high) label for excessive levels of sugars per serving were they to adopt the popular traffic light system found on many other food and drink products.
Worryingly, from the entire out-of-home hot drinks surveyed, 55% contain the equivalent, or more than, the maximum daily recommended amount of sugars for an adult and teenager (30g – 7tsp/d).
More worryingly still is that 35% of the hot flavoured drinks contain the same amount or more sugars than Coca-Cola, which contains a massive 9 teaspoons of sugar per can (330ml).
The worst offender is Starbuck's Extra-Large Hot Mulled Fruit – a mix of chai and fruit concentrate, topped with a cinnamon stick and a slice of orange – not just as it contains a whopping 99g or 25 teaspoons of sugar (equivalent of eating 5 consecutive muffins) but because the ingredients could be interpreted as being healthy.

Robin Ireland, Director of the Give Up Loving Pop campaign said: "Public awareness of the health harms associated with the overconsumption of sugary drinks is growing. More and more people understand that drinking lots of Coca-Cola can lead to tooth decay, type 2 diabetes and contribute to obesity and cardiovascular disease.
"But traditional fizzy drinks are just one category of sugar-sweetened beverages. You can find huge amounts of sugar in smoothies, energy drinks, and sports drinks and as our research last year discovered – breakfast drinks too."
Professor Graham MacGregor, Professor of Cardiovascular Medicine at Queen Mary University of London and Chair of Action on Sugar says, "This is yet again another example of scandalous amount of sugar added to our food and drink. No wonder we have the highest rates of obesity in Europe.
Our advice to consumers is if you intend on having a hot drink on your morning commute, ask for your drink to contain a minimal amount of syrup, preferably sugar free, in the smallest serving size available.
To download the full "Flavoured Hot Drinks" table please click here.