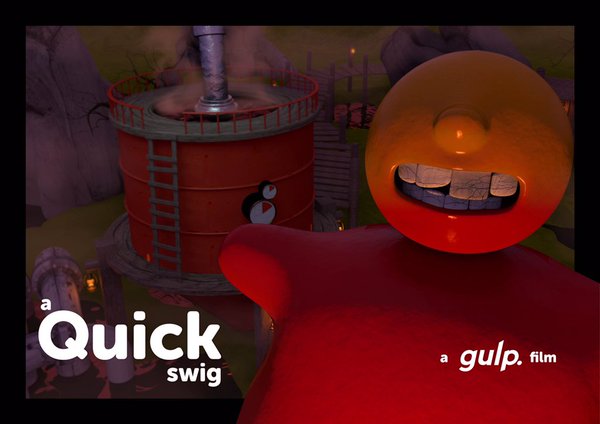 As sugary drinks manufacturers gear-up to promote their products this Christmas, and as we reach the end of the UK's first ever Sugar Awareness Week, health activists from the Give Up Loving Pop campaign are hitting back at industry with their new film 'A Quick Swig' which highlights the health harms associated with the consumption of sugary drinks.
With many towns and cities receiving a visit from the Coca-Cola Christmas Truck this December 'A Quick Swig' aims to get the public to think again before they are tempted to indulge in 'liquid sugar'. Designed to mimic the marketing efforts of the big sugary drinks manufacturers, 'A Quick Swig' shows how overconsumption of sugary drinks can lead to nasty surprises for your health including obesity, type 2 diabetes and tooth decay.
Robin Ireland, Director of the Give Up Loving Pop campaign, comments:
"Coca-Cola and others really go out of their way during the festive season to push their products on the public. But our new animation A Quick Swig hopes to counter this marketing and to show the sugary drinks companies for what they are- A Bad Santa: promoting products that can lead to long term health conditions- which are not exactly the sort of presents that you want to receive at Christmas."
"With one in three children leaving primary school classed as overweight or obese, we're working hard at Give Up Loving Pop to get the message out to the public that A Quick Swig of a sugary drink is not necessary this Christmas!"
View A Quick Swig below!